Designedly is a full service Graphic Design Consultancy with national and international experience offering Brand Design, Graphic Design, Digital Design, Brand Strategy and Website Design. We pride ourselves on big agency results – without the big agency fee. Combined we have over 30 years of experience working with local, national and international brands in corporate, tourism, hospitality, semi-state & local government, food & beverage, music, B2B and service industries.
about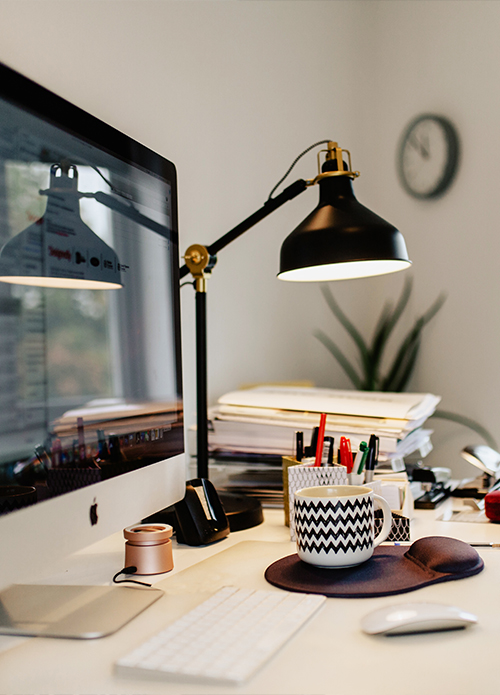 Producing excellent and creative graphic design services is borne out of an innate understanding of, respect for, as well as an aligned vision with, our clients. We are known for creating design that is creative & sense driven and our portfolio includes clients in semi-state and local government, tourism, hospitality, the arts, SME's and large organisations and businesses and indeed in our locality – where everything begins.
Over the years we have built brands, created literature and reports, websites, managed print, developed social media campaigns, designed and produced event and exhibition materials and general marketing collateral, and indeed developed great relationships with many businesses and organisations.
Designedly have an understanding of delivering key messages and visuals to introduce new initiatives and can assist through design excellence, to engage with team members and audiences alike. We believe in brand, for both print and digital collateral, that is built around ground breaking vision.
Caroline Nesbitt is founder and managing director of Designedly, she leads our skilled graphic design service team which creates brand identity, strategy and naming, literature, graphic communications, illustrations, website design, strategy development and advertising campaigns.
Caroline is a highly experienced brand leader and is currently a registered Brand development mentor with the Local Enterprise Offices in Tipperary, Limerick, and Kilkenny and on the Enterprise Ireland panel of suppliers for brand development.
Caroline always brings her extensive experience in brand development and art direction to every project.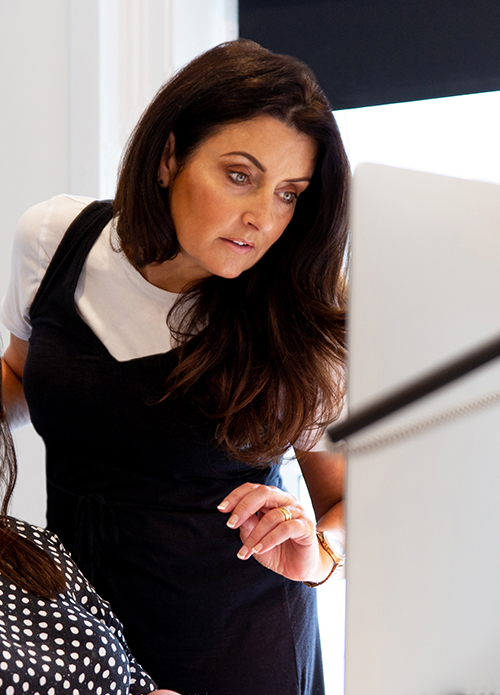 We would highly recommend designedly for any project whether it be big or small . With their vision and professionalism caroline and her team will help you build your brand and achieve all your goals @designedly
I worked with Designedly on a brand refresh project incorporating a redevelopment of our website and development of new marketing collateral. The whole team from designers to web developers are very professional, bring great ideas to the table and deliver high quality work always within the agreed timeframes. Would highly recommend any company to work with Caroline and her team.
Midlands Ireland worked with Designedly in the redevelopment of our Brand Identity and Website. The team took the time to really understand our requirements, and worked very closely with us in realising our ambitions in creating a new identity for the Midlands region. The project resulted in a modern new website which is very easy for us to manage and update. Our new brand identity added to this has brought a modern look to all our communications in promoting the region. We would be happy to recommend the Designedly team.
Caroline and her team at Designedly were professional and efficient in helping us with our rebranding and website project. They understood our vision and goals, creating a cohesive brand identity and top-notch design work, including typography and colour scheme. Their website development team produced a user-friendly website, optimised for ease of use. Overall, it was a pleasure working with Designedly and we highly recommend their talented and reliable team. They delivered a final product that exceeded our expectations.
Worked with the Designedly team on my website and some other projects and would highly recommend them. Great ideas, very professional and friendly and always available for questions. Great company.
I have worked with Designedly on a variety of projects across several brands. I have worked successfully with the designers on web design projects, printed marketing collateral, signage, logo generation, social media graphics and more. I really enjoy working with Caroline and her team. Designedly are always professional and responsive to deal with, turning out great designs when required by tight deadlines. I would highly recommend working with them.
Sinead Brennan, Authentica
When I first approached Designedly I had no idea what I wanted my website to look like. However, because of their patience, support and professionalism I now have the website I had always wanted.

Plan
Together with you we determine the brief, and will ensure brand personality and content tone persona is consistent with your objectives.

Research
We research your competitors, market trends, product or service differentiators, the history of the business, the future, the current brand, and your brand aspirations.

Define
We love developing brand strategies that determine how you communicate with your customers, and how they respond to you.

Create
With a clear understanding of your expectations and your brand strategy agreed, we begin brainstorming and sketching out ideas onto paper.

Present
A successful presentation means we have listened, have been creative in our understanding of the brief, transformed your brand and delivered on your expectations – and more.

Deliver
We will then begin the process of developing your required assets, bringing your brand to life. That may be through development of literature, digital assets or your website.
We at Morans Menswear have worked with the team at Designedly over the past three years to review and grow the Moran's Menswear Brand. Over that time we have worked together creating press and digital advertising and in the past year we rebranded and moved to new premises - our new brand needed to reflect the quality of our merchandise - the team created our new look Morans's Menswear Superstore Brand, environment graphics, POS and our all-new e-commerce website. Rolling out our new brand collateral has been a fantastic experience from start to finish.
Celtic Woman have been fortunate to work with Designedly over the past 12 years. Caroline Nesbitt has created multiple packaging projects and product covers for Celtic Woman, as well as overall advertising campaigns, helping give Celtic Woman it's trademark look, which is now recognisable around the globe. We couldn't be more pleased to work with Designedly and look forward to continuing our relationship on upcoming projects.
We were delighted to work with team designedly who made the process of creating a brand identity for our established potato farm a great experience from start to finish. The new brand and packaging has raised our brand visibility and customer interest significantly.
I've been fortunate to work with Designedly over the past 9 years. Caroline Nesbitt has created multiple packaging projects and product covers for Celtic Woman, as well as overall advertising campaigns, helping give Celtic Woman it's trademark look, which is now recognizable around the globe. She is fantastic to work with and has brilliant ideas 24/7. She is always extremely prompt and works well under pressure. I couldn't be more pleased to work with Caroline and I look forward to continuing our relationship on upcoming projects.