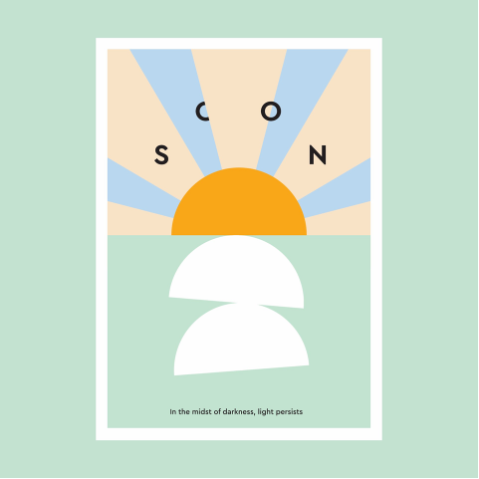 At the end of last year when the Covid-19 pandemic came about, the Creatives Against Covid-19 campaign was launched, a collaborative campaign which invited creatives from all over the world to design uplifting and positive posters interpreting the word "Soon". Seeing information about the campaign all over my Instagram feed, I wondered what it was […]
it was a privilege to start my career in graphic design under the tutelage of two masters of the art in Munich, Germany in the early nineties. Fresh from college armed with little more than a portfolio of work and a belly full of ambition, Franz & Manfred took me under their creative wings and I maneuvered my way through the German, or should I say Bavarian, way of creating artwork with their supervision and precision for almost seven years.
In this digital age it's hard to find the 'off' switch. We are all guilty of it at one stage or another. We're all only human, when we are at work all we can think about is the things we need to do at home, and when we're at home all we can think about is work. While it is wonderful to have two weeks 'off' from work, do we ever really switch off?